My Blog
Posts for: September, 2018
By Mark A. Eby, D.D.S., P.C.
September 20, 2018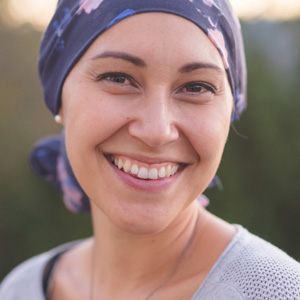 Cancer treatment can be an all-out battle with intense side effects for your entire body. One particular area that can suffer is your mouth.
Chemotherapy and radiation target and destroy cancer cells, which can lead to non-cancerous cells caught in the crossfire and also destroyed. The salivary glands in the mouth are prone to such damage, which could greatly impact your ability to ward off dental disease.
Saliva, what salivary glands produce, plays a major role in oral health. The bodily fluid disseminates antibodies throughout the mouth that fight disease-causing bacteria. It also neutralizes acid, which can erode tooth enamel, and helps restore lost minerals to the enamel.
If the salivary glands become damaged, however, they may produce less saliva and create a condition called xerostomia or "dry mouth." This is a common occurrence for cancer patients, which can rob them of saliva's benefits and make them more susceptible to tooth decay or periodontal (gum) disease. The end result could be tooth loss.
There are things you and your dentist can do to prevent this. First, have a complete dental checkup before undergoing cancer treatment. If at all possible have any necessary dental work undertaken (with adequate recovery time afterward) before beginning chemo or radiation. Your dentist and oncologist (cancer specialist) may need to coordinate any planned dental work.
You should also practice daily oral hygiene with brushing and flossing, along with keeping up your regular dental cleanings. This will prevent the buildup on teeth of bacterial plaque, which in turn will reduce your chances for dental disease. Your dentist may also prescribe antibacterial as well as fluoride mouth rinses to help limit the growth of oral bacteria.
To minimize dry mouth, increase your water consumption as much as possible. You may also use saliva boosters like xylitol, an alcohol-based sweetener found in many gums or mints that promotes salivation (it also deters oral bacterial growth).
And don't forget to maintain a healthy diet, which will not only benefit your stamina during cancer treatment but can also help you maintain better dental health. Providing good care for your mouth during this trying time will help ensure your teeth and gums stay as healthy as possible.
If you would like more information on oral care, please contact us or schedule an appointment for a consultation. You can also learn more about this topic by reading the Dear Doctor magazine article "Oral Health During Cancer Treatment."
By Mark A. Eby, D.D.S., P.C.
September 10, 2018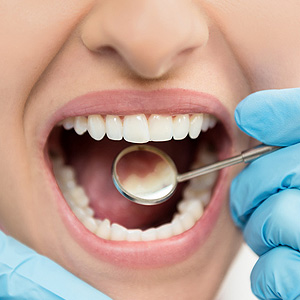 The basics for treating tooth decay have changed little since the father of modern dentistry Dr. G.V. Black developed them in the early 20th Century. Even though technical advances have streamlined treatment, our objectives are the same: remove any decayed material, prepare the cavity and then fill it.
This approach has endured because it works—dentists practicing it have preserved billions of teeth. But it has had one principle drawback: we often lose healthy tooth structure while removing decay. Although we preserve the tooth, its overall structure may be weaker.
But thanks to recent diagnostic and treatment advances we're now preserving more of the tooth structure during treatment than ever before. On the diagnostic front enhanced x-ray technology and new magnification techniques are helping us find decay earlier when there's less damaged material to remove and less risk to healthy structure.
Treating cavities has likewise improved with the increased use of air abrasion, an alternative to drilling. Emitting a concentrated stream of fine abrasive particles, air abrasion is mostly limited to treating small cavities. Even so, dentists using it say they're removing less healthy tooth structure than with drilling.
While these current advances have already had a noticeable impact on decay treatment, there's more to come. One in particular could dwarf every other advance with its impact: a tooth repairing itself through dentin regeneration.
This futuristic idea stems from a discovery by researchers at King's College, London experimenting with Tideglusib, a medication for treating Alzheimer's disease. The researchers placed tiny sponges soaked with the drug into holes drilled into mouse teeth. After a few weeks the holes had filled with dentin, produced by the teeth themselves.
Dentin regeneration isn't new, but methods to date haven't been able to produce enough dentin to repair a typical cavity. Tideglusib has proven more promising, and it's already being used in clinical trials. If its development continues to progress, patients' teeth may one day repair their own cavities without a filling.
Dr. Black's enduring concepts continue to define tooth decay treatment. But developments now and on the horizon are transforming how we treat this disease in ways the father of modern dentistry couldn't imagine.
If you would like more information on dental treatments for tooth decay, please contact us or schedule an appointment for a consultation.