My Blog
Posts for: March, 2018
By Mark A. Eby, D.D.S., P.C.
March 28, 2018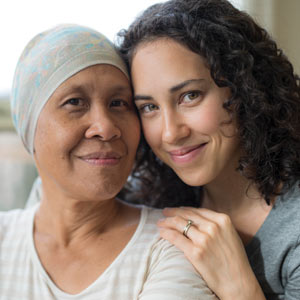 If you're facing cancer treatment, we wish you the best outcome possible. Treating this disease has advanced tremendously in recent decades, but the available options are still often challenging to endure. It will be your primary focus for the foreseeable future.
As a dental provider we also want you to be aware how the two main treatments, chemotherapy and radiation, could adversely affect your teeth and gums, especially if you're receiving radiation therapy near the head and neck. The aim of cancer treatment is to attack and destroy cancer cells to prevent their growth. Unfortunately, it can also destroy neighboring healthy cells and lead to harmful consequences in different parts of the body, including the mouth.
Salivary glands, for example, are especially vulnerable to damage during cancer treatment. This could create a situation where the mouth no longer produces adequate saliva flow, leading to a condition called xerostomia or dry mouth. Besides a lot of discomfort, restricted saliva flow can also increase your risk of tooth decay and other dental diseases. This is because saliva is the body's acid neutralizer (acid can erode tooth enamel) and its first line of defense against microbial infection.
To guard against this, it's important to support salivary flow as much as possible if you experience dry mouth symptoms during treatment (as well as beyond—it's possible the damage to these glands could be permanent). Since some medications also contribute to dry mouth, you should speak with your physician about the prescriptions you're taking: if any have dry mouth side effects ask if there's an alternative drug without these side effects. You should also drink more water during the day and especially when taking medications. And consider substances like xylitol gum that can help boost saliva flow.
Unfortunately, it may not be possible to fully avoid the effects of these treatments on your teeth and gums. So, be sure you keep up daily brushing and flossing and see your dentist regularly for cleanings and checkups. If necessary, there are a number of restoration options to restore your smile after you've completed your treatment.
If you would like more information on dental care during cancer treatment, please contact us or schedule an appointment for a consultation.
By Mark A. Eby, D.D.S., P.C.
March 13, 2018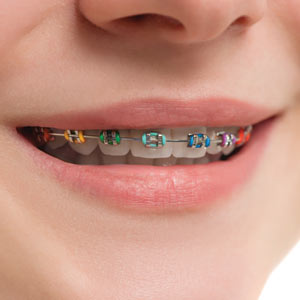 If you press your tongue against your teeth, unless something is badly wrong they won't budge. In fact, your teeth are subjected to a fair amount of pressure each day as you chew and eat, and yet they remain firmly in place.
But there's a deeper reality—your teeth do move! No, it's not a paradox—the gum and bone tissues that hold your teeth in place allow for slight, imperceptible changes in the teeth's position. Their natural ability to move is also the basis for orthodontics. Here are 3 more facts you may not know about your teeth's natural ability to move.
Teeth are always on the move. Teeth are held firmly within the jawbone by an elastic gum tissue called the periodontal ligament and a thin layer of bony-like material called cementum. In response to pressure changes, though, the bone dissolves on the side of the teeth in the direction of pressure and then rebuilds behind it, solidifying the teeth's new position, a process that happens quite slowly and incrementally. And it will happen for most of us—some studies indicate more than 70% of people will see significant changes in their bite as they age.
Orthodontics works with the process. Orthodontic appliances like braces or clear aligners apply targeted pressure in the direction the orthodontist intends the teeth to move—the natural movement process does the rest. In the case of braces, a thin metal wire is laced through brackets bonded to the front of the teeth and then anchored, typically to the back teeth. The orthodontist incrementally tightens the wire against its anchors over time, encouraging tooth movement in response to the pressure. Clear aligners are a series of removable trays worn in succession that gradually accomplish the same outcome.
Watch out for the rebound. That nice, straight smile you've gained through orthodontics might not stay that way. That's because the same mechanism for tooth movement could cause the teeth to move back to their former positions, especially right after treatment. To avoid this outcome, patients need to wear a retainer, an appliance that holds or "retains" the teeth in their new positions. Depending on their individual situations and age, patients may have to wear a retainer for a few months, years or from then on.
If you would like more information on orthodontic treatment, please contact us or schedule an appointment for a consultation. You can also learn more about this topic by reading the Dear Doctor magazine article "The Importance of Orthodontic Retainers."