My Blog
Posts for: May, 2017
By Mark A. Eby, D.D.S., P.C.
May 23, 2017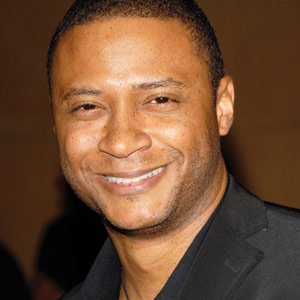 Can you have healthy teeth and still have gum disease? Absolutely! And if you don't believe us, just ask actor David Ramsey. The cast member of TV hits such as Dexter and Arrow said in a recent interview that up to the present day, he has never had a single cavity. Yet at a routine dental visit during his college years, Ramsey's dentist pointed out how easily his gums bled during the exam. This was an early sign of periodontal (gum) disease, the dentist told him.
"I learned that just because you don't have cavities, doesn't mean you don't have periodontal disease," Ramsey said.
Apparently, Ramsey had always been very conscientious about brushing his teeth but he never flossed them.
"This isn't just some strange phenomenon that exists just in my house — a lot of people who brush don't really floss," he noted.
Unfortunately, that's true — and we'd certainly like to change it. So why is flossing so important?
Oral diseases such as tooth decay and periodontal disease often start when dental plaque, a bacteria-laden film that collects on teeth, is allowed to build up. These sticky deposits can harden into a substance called tartar or calculus, which is irritating to the gums and must be removed during a professional teeth cleaning.
Brushing teeth is one way to remove soft plaque, but it is not effective at reaching bacteria or food debris between teeth. That's where flossing comes in. Floss can fit into spaces that your toothbrush never reaches. In fact, if you don't floss, you're leaving about a third to half of your tooth surfaces unclean — and, as David Ramsey found out, that's a path to periodontal disease.
Since then, however, Ramsey has become a meticulous flosser, and he proudly notes that the long-ago dental appointment "was the last we heard of any type of gum disease."
Let that be the same for you! Just remember to brush and floss, eat a good diet low in sugar, and come in to the dental office for regular professional cleanings.
If you would like more information on flossing or periodontal disease, please contact us today to schedule an appointment for a consultation. You can also learn more by reading the Dear Doctor magazine article "Understanding Gum (Periodontal) Disease."
By Mark A. Eby, D.D.S., P.C.
May 08, 2017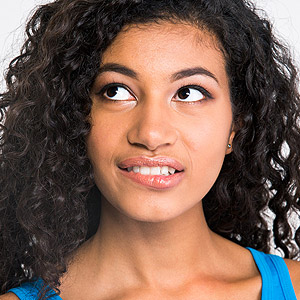 Biting the inside of your cheek is high on the list of minor but painfully irritating occurrences like paper cuts or tongue scalding from hot coffee. A mouth bite, though, has an additional tormenting feature — there's a good chance you'll bite the same spot again.
This kind of repeated mouth injury results in an enlargement of the soft tissue that has been traumatized. They're often diagnosed and referred to as a traumatic fibroma. When you bite your cheek, lips or tongue, you create a small wound that usually heals quickly. This healing process, though, can be interrupted if you bite the area again, which can then cause excess scar tissue to form.
The fibrous scar tissue, made up of a protein called collagen, is similar to a callous. You can often feel it with your tongue — a knot of tough skin that protrudes from the otherwise flat cheek wall. Because of this prominence, it tends to get in the "line of fire" during eating or biting, so you'll bite it again — and again. If this cycle continues, then even a more prominent scar tissue forms that you're more likely to bite again.
The wound will heal most of the time, unless you continually bite it. If it becomes a nagging problem, we can surgically remove the lump. After numbing the area with local anesthesia, we'll either use a laser or scalpel to remove it. The area is easy to fix and will flatten out the cheek surface. The entire procedure takes fifteen minutes or less and in a few days to a week you won't even notice it had been there.
While the vast majority of these lesions are harmless, it's still standard protocol to biopsy the removed tissue: a pathologist examines it under a microscope for cancer cells. This is a routine part of any medical practice and not a cause for alarm.
If you've had a lump for awhile that you always seem to be biting, see us for an examination. With a simple procedure, we may be able to remove that irritation once and for all.
If you would like more information on treating mouth lumps and other sores, please contact us or schedule an appointment for a consultation. You can also learn more about this topic by reading the Dear Doctor magazine article "Common Lumps and Bumps in the Mouth."